From Philly to Financial Freedom: A Member's Journey Through Our Program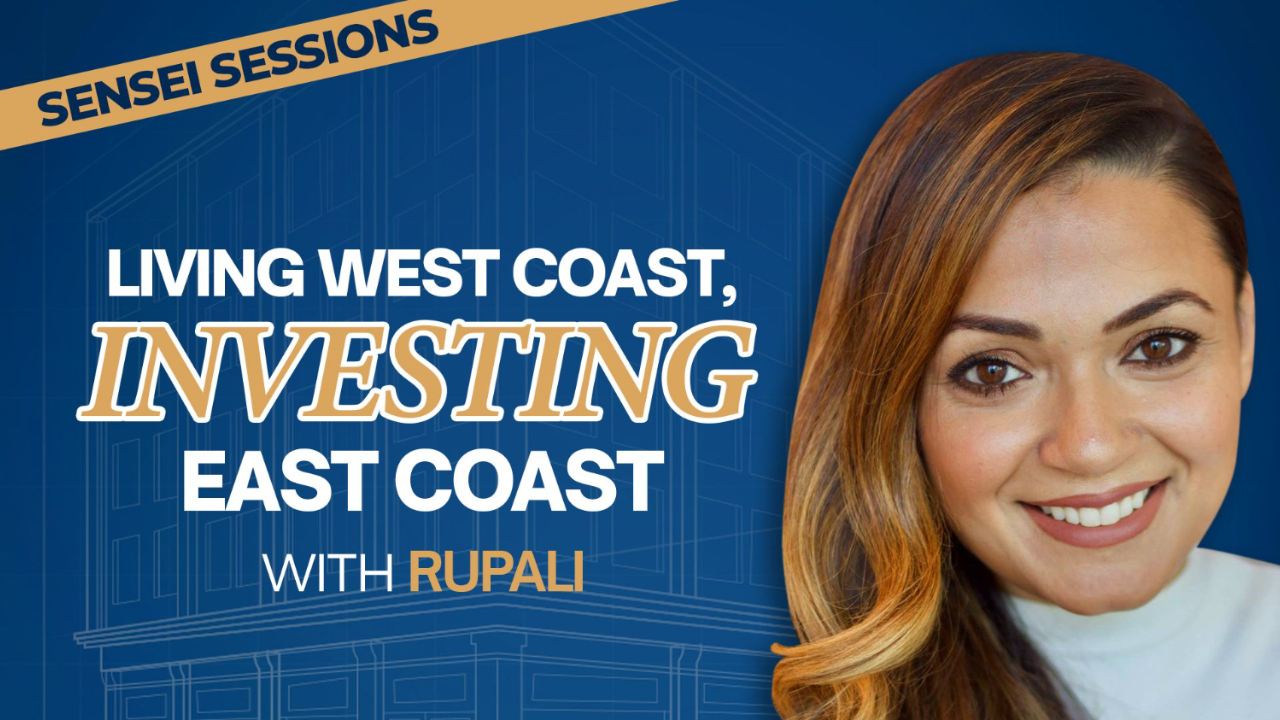 What does it look like to come from New York, now live in LA, and invest in your first property in Philadelphia? This is the story of one of Open Spaces' wonderful members, Rupali. She is joined today by Open Spaces' Chief Media Officer, Cheryl Tan, as she shares her journey of becoming a long-distance investor.
Welcome once again to the Open Spaces Real Estate Sensei Sessions, where people who have been through Palak and Niti's program share their insights, their ups, and their downs in the real estate game as a valuable way of offering community support to other first-time investors out there.
For Rupali, she had never owned a property before and still hasn't actually seen her Philly apartment in person! But after taking the Open Spaces course, she set aside some early bird West Coast hours to scout online for East Coast deals – and she soon found the right BRRRR opportunity for her.
Rupali graciously shares her experience of how the weekly calls with Palak, the clearly laid out timeline of events, and the way to manage her contractor were all part of an integral support plan that means she has remained calm throughout the entire process of her first real estate deal.
This episode will be of tremendous value to anyone who is not just looking at their first BRRRR deal, but also that deal being a long-distance one. Please join us.
"Before the program, I had no real estate properties or investments. And now I have one. That's a very clear result of the program." ~ Rupali
In This Episode:
How Rupali got started in real estate

Rupali crunches the numbers on her first investment in Philadelphia

Palak's 3 Ways To Get a Deal

Where Rupali is currently at with her Philly property

The value of the weekly calls with Palak

Rupali's insights into the program

Resist the 'shiny object syndrome'!

Rupali's risk assessment of doing a long-distance BRRRR

The merits of blocking off time early in the morning to look at deals

What is Rupali's plan to grow?

How is Rupali managing her team?

The importance of being clear on your vision

Rupali's advice for long-distance investors
Resources:
Get a copy of Accelerate Your Real Estate - https://www.openspaceswomen.com/book
FREE 5-Day Real Estate Investor Accelerator - https://www.openspaceswomen.com/5day
Connect with Palak and Niti